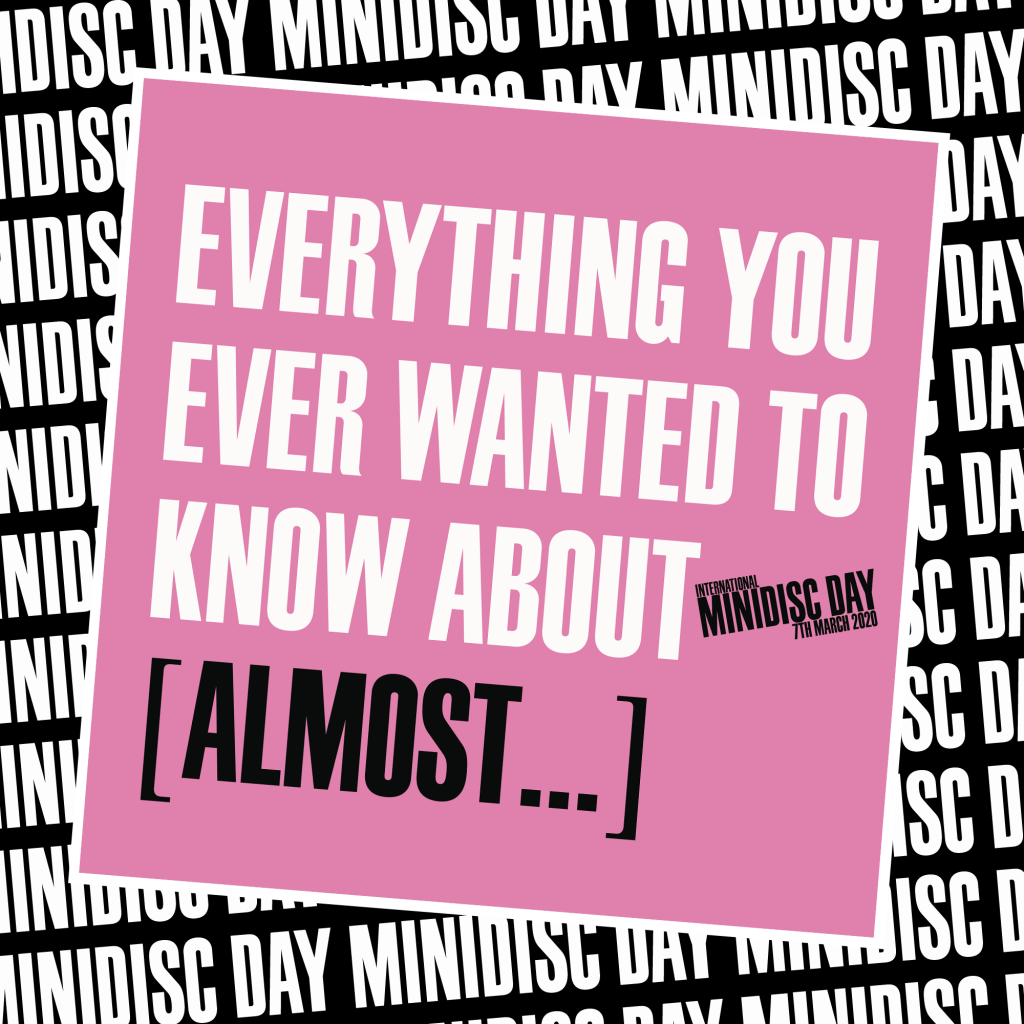 March 7 marks the first ever International MiniDisc Day. We've signed up around 30 labels and artists to take part, with more than 40 official releases slated to drop on the day itself. We'll also be announcing the full list of releases on Saturday Night at Midnight (UK). But in the meantime, here's how it works.
When will MiniDisc Day Releases Be Available to Buy?
Official Releases will drop on Saturday March 7th, from Midnight (00:01 UK).
Where Can I Buy MiniDiscs?
We will be publishing a comprehensive list of official releases, including the platforms on which they can be purchased.
Like Cassette Store Day, labels will host their own stock and it's also useful to follow the labels you're most interested in on social media!
How Much Will MiniDisc Day Releases Cost to Buy?
We have labels from across the World taking part in International MiniDisc Day and manufacturing and other costs may vary. Prices will be set by the Labels themselves, so follow them on social media for more information and to stay up to date with any special variants or offers they may be doing on the day.
How Many Copies Of Each Will Be Available?
The quantities available will be set by labels themselves – and there may be all manner of reasons why the quantity will be different from one release to the next.
The best bet is to follow the labels you are most interested in online, and to bookmark the releases which catch your imagination in order to have the best possible opportunity to grab a copy!
Will MiniDisc Day Releases be Available in My Local Record Shop?
This is the first International MiniDisc Day and we are extremely grateful to Band CDs and the Audio Tape People for their support in helping labels to manufacture MiniDiscs. As we write this article, we are working to ensure that as many Record Stores as possible are aware of the titles available. However, the best way to make sure your local store stocks MiniDiscs is to tag them in posts about the day – or to pop in and make them aware that there is local interest.
How Can I Help Make MiniDisc Day a Success?
We've set this up to celebrate a format that we all love. Like Cassette Store Day, and Record Store Day before that, we have to start from scratch – but from the tiniest seeds can grow the most beautiful trees.
Metaphor aside… Please follow us on social media, please share posts and let people know that you're excited about the renaissance of MiniDiscs! Hell, tag Sony in too and maybe they'll start producing more stock 🙂
When using social media to post about MiniDiscs, or the day itself, please use the hashtag #MiniDiscDay!